Vaccines for Children
Phoenix family Medical Clinic participates in CDC Vaccines for Children Program
Phoenix Family Medical Clinic is proud to participate in Vaccines for Children (VFC) program offered through the Centers for Disease Control and Prevention. The VFC helps families of children who may not otherwise have access to vaccines by providing free vaccines to doctors who serve them.
Children's Immunizations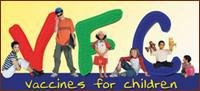 Parents are constantly concerned about the health and safety of their children and they take many steps to protect them. These preventive measures range from child-proof door latches to child safety seats. In the same respect, vaccines work to safeguard children from illnesses and death caused by infectious diseases. Vaccines protect children by helping prepare their bodies to fight often serious, and potentially, deadly diseases. Immunization has saved millions of lives over the years and has prevented hundreds of millions of cases of disease.
Eligibility
Children through 18 years of age who meet at least one of the following criteria are eligible to receive VFC vaccine:
Medicaid eligible: A child who is eligible for the Medicaid program. (For the purposes of the VFC program, the terms "Medicaid-eligible" and "Medicaid-enrolled" are equivalent and refer to children who have health insurance covered by a state Medicaid program)
Uninsured: A child who has no health insurance coverage
American Indian or Alaska Native: As defined by the Indian Health Care Improvement Act (25 U.S.C. 1603)
Underinsured: A child who has commercial (private) health insurance but the coverage does not include vaccines, a child whose insurance covers only selected vaccines (VFC-eligible for non-covered vaccines only), or a child whose insurance caps vaccine coverage at a certain amount. Once that coverage amount is reached, the child is categorized as underinsured. Underinsured children are eligible to receive VFC vaccine only through a Federally Qualified Health Center (FQHC) or Rural Health Clinic (RHC).
Contact and Questions?
If you have any questions about the Vaccines for Children program please contact Phoenix Family Medical Clinic at (602) 773-5600 or email us at This email address is being protected from spambots. You need JavaScript enabled to view it.. You can also contact us through our site www.phoenixfamilymedical.com.
Immunization Schedules
The Schedules lists the ages (birth through 6 years old and 7 through 18 years old) for when each vaccine or series of shots is to be given. If your child or adolescent has missed any shots, consult the catch-up schedule AND check us about getting back on track.