Pain Centers of Phoenix - Pain Management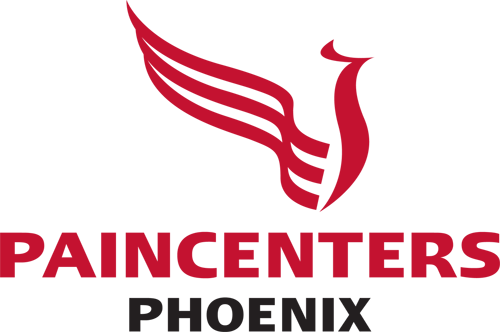 Address: 3552 W Baseline Road, Ste 140, Laveen AZ 85339
Hours: Mon-Fri 8am to 5pm
Appointments: 602-884-8180
www.paincentersphoenix.com
Phoenix Family Medical Clinic provides Pain Management services through its affiliate clinic, Pain Centers of Phoenix. The Pain Centers accept most private, Medicare and AHCCCS insurance plans. Appointments are required to be seen at the clinic, walk ins are not accepted at the Pain Centers.
The transfer of medical charts and documentation is seamless between Phoenix Family Medical Clinic and the Pain Centers. The medical providers from both clinics are also in constant communication with each other to discuss the conditions and treatments of individual patients. The patients continue to see their Family Clinic for all their health needs other than Pain Management.
The Pain Centers treat the following conditions:
Chronic Pain Syndromes
Back and Neck pain
Arthritis related joint and spine pain
Neuropathy
Spinal Stenosis
Carpal Tunnel
Myofascial pain
Facet Joint Disorder
Headaches, Migraines
Degenerative Disc Disease
Auto, Work and Athletic injuries
Herniated Discs
Sciatica
Osteoarthritis
The Pain Center treats pain with an integrative approach with a combination of medicine management, injections and physical therapy. Multiple visits may be required to complete the injection program at the Center.
Note: The Pain Centers of Phoenix do not accept patients without all their prior Radiology and Medical reports along with a dismissal letter from their prior Pain Management clinic.