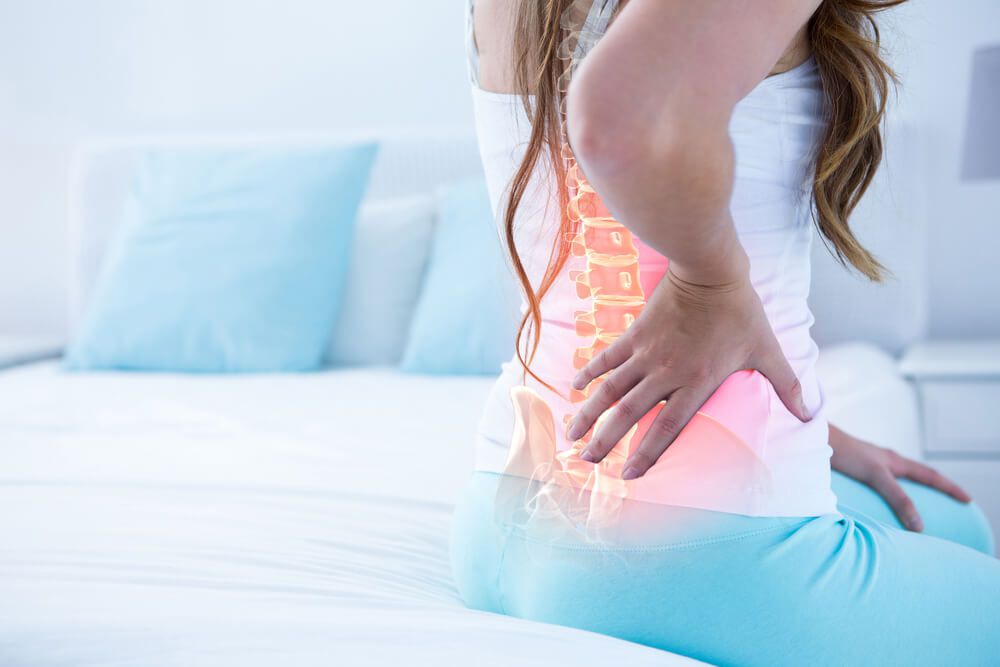 Both the physician and the patient should recognize that acute pain is different from chronic pain. If the patient is suffering from acute pain, it is a symptom that a back tissue has got diseased or injured. In fact, an acute pain's severity will be more when the extent of damage caused to the affected tissue is higher. As the injury gets healed, the pain also subsides. For instance, if you have a herniated disc, the moment the pressure on the affected nerve gets reduced; there is an end to the acute pain. It is precisely for this purpose that an acute pain concentrates more on the healing procedure of the root cause of that pain. However, chronic pain does not facilitate a protective function.
Development Of Chronic Pain
Contrary to acute pain that has a direct correlation between cause and effect, there is variation in the chronic pain's course. But all persistent pain does not necessarily translate into chronic pain. There could be a big variation even though two individuals are experiencing similar conditions. Even when a condition may appear to be a minor one, it can transform into severe chronic pain.
How effective a certain treatment is for chronic pain may vary between two individuals. For instance, a particular injection or medication for the herniated disc can provide effective relief from chronic pain in some people and yet not for others. While the pain migrates from an acute stage to the chronic stage, reasons not related to injury apart from tissue damage become even more crucial. It is usual to find signals of ongoing pain in a patient though there is no damage to the tissue. Other factors that can influence it further are deterioration in the patient's physical condition, depression, and anxiety.
How To Manage Pain For Chronic Pain?
Since chronic pain has been identified as a major concern, and the symptom of the disease is not always known, the medical science has been giving more focus on treatment for pain management. Physicians, specializing in pain management are skilled enough to treat different kinds of pain. Typically, a multidisciplinary team takes care of managing pain got chronic pain so that various aspects of the pain get treated simultaneously. Thus, it follows the earlier model that includes damage in tissues if any, the environment, suffering, sensation of pain and emotions.
It is a treatment approach that ideally involves doctors who are from a background in anesthesiology or physiatry. It also includes physiotherapists trained in the field of clinical health physiotherapy. The physiotherapists are expert in treating conditions, which have an effect in movement and concentrate on the bones, nerves, and muscles. At times, these physiotherapists are also referred to as physical rehabilitation and medicine physicians. The approaches taken may vary from individual to individual and are specifically designed to look at both emotional and physical aspects of controlling pain.
On the other hand, clinical health psychologists with a specialization in managing pain ideally work with the physician who is treating the chronic pain. Last, but not the least, a psychologist concentrates on environmental issues, suffering, emotions, and thoughts.
We have specific Providers and Physicians at Phoenix Family Medical Clinic that treat and provide care for people suffering from back pain. Currently this is only available at our Laveen clinic.
Friday, 13 October 2017 11:24,
Published in
Blog