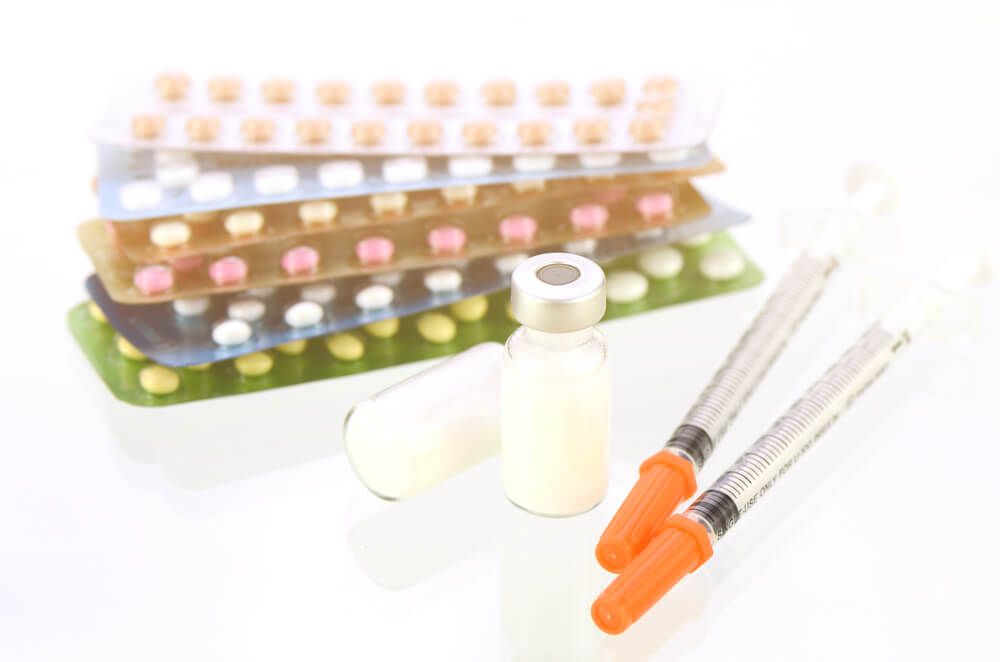 It's no secret that sexual health is a popular topic throughout the medical community. Many throughout Phoenix, AZ are unaware that we provide a variety of walk-in clinic services designed to boost libido, prevent STDs, correct erectile dysfunction (ED), and prepare for pregnancy when desired. We are a multi-service family clinic catering to all ages, which allows us to be there for you for every stage of your sexual health.
Improving your sexual health first begins with taking care of your body. The benefit of receiving men's health and women's health care at our walk-in clinic locations throughout the Phoenix metro area is getting complete health monitoring. Some medical conditions and medications can affect your sex drive. With thorough monitoring by our medical providers, we can adjust treatments as needed to improve your libido.
Teenagers and Young Adults
Patients in this age bracket are in need of pregnancy and sexually transmitted disease (STD) prevention. We are aware that children as young as pre-teens are sexually active, both with and without parental knowledge. This is the primary reason why we provide STD testing and prevention education. We encourage every patient to seek options for safe sex as much as possible.
Every Phoenix Family Medical Clinic location also provides birth control consultations for all ages. Per confidentiality laws, we do not inform a minor's parents of those who seek contraception. Most birth control options are prescriptions, which are usually covered almost in full by many insurance plans.
Ongoing Women's Health from Puberty to Golden Years
Young adults, teens, and pre-teens are not the only ones seeking birth control. As a woman ages, their preferences of birth control methods can change to wanting a pill-free option, like an intrauterine device (IUD). Some contraception options can even help balance out hormones that change in a woman's body with age.
Every female patient at Phoenix Family Medical Clinic can also receive routine well-woman exams, complete with a Pap smear. This helps with early detection of cervical cancer and other conditions that affect female organs. Well-woman exams are often completely covered once annually by most insurance plans.
Mid-Age Women and Men's Health Options
Once a person reaches middle-age (roughly 40s-50s), the body's ability to produce certain hormones can be inconsistent, causing undesirable health issues. This is often related to a variety of reasons including age, diet, lifestyle habits, and even medications. For women, an imbalance of hormones may present as any combination of the following symptoms:
Pre- or full onset menopause
Decreased libido
Vaginal dryness
Any or all of these can make sexual encounters uncomfortable for a woman. For men, the same hormone imbalances could result in ED and decreased libido.
Bio-identical hormone replacement therapy (HRT) can help replenish estrogen and progesterone for women and testosterone for men. HRT is custom designed for each patient to help balance the body for sexual enjoyment, vitality and other health benefits.
Testosterone hormone replacement therapy may not be enough for some men, so many seek a doctor's help for concerns such as ED. In most cases, a prescription can help maintain performance for enjoyable intercourse. Our providers may also recommend lifestyle habit changes or medication adjustments. The goal is to reduce interference with your performance.
No matter where you live in the Valley, you are just minutes from a Phoenix Family Medical Clinic location. As a full-service walk-in family medical center, helping you with your sexual health is one of many ways we can become your family's resource for medical and health needs. Book your appointment at the location nearest you or walk-in today!
Monday, 18 September 2017 17:27,
Published in
Blog